Discover
Attleborough
At the South-Eastern edge of Breckland, Attleborough has good transport links. It's on the A11 from London to Norwich and on the main Norwich to Ely train line too, so getting here is very simple.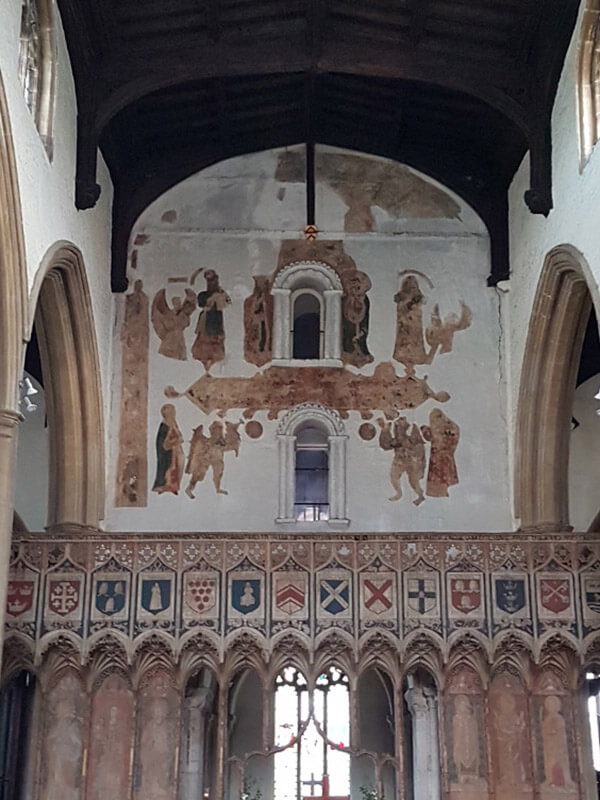 Things to do, See, Stay at and eat in
Attleborough
 Attleborough is the perfect place to base yourself for exploring Norfolk.  Attleborough town square is very attractive, with a central green and several fine buildings surrounding it. The Victorian pump and town sign sit amongst the flowers and milestone and tells us that London is just 94 miles away. Attleborough has a great selection of local shops and cafes and the Heritage Centre tells the story of past inhabitants and businesses. A great place for family historians, they have many records and transcripts of local records.  
Attleborough Town is lovely vibrant town and we can point you to some great establishments for wonderful food and drink.  The Courtyard Tearooms is both a great meeting place and also have some great food from excellent buffets and lunches to takeaway sandwiches and is wheelchair friendly.  For choice and of equal standing, Connaught's Coffee House and Cafe is another lovely cafe that has some tasty fare, and it serves many different dishes from breakfasts to healthy salads and the cheese scones are to die for.   For historical surroundings, a place to stay in Attleborough and restaurant dining and pub food, you will be sure to enjoy The Griffin Hotel a former coaching inn where food is served daily.  For fish and chips to eat in or take out and some great takeaway food, from kebabs to pizza, you must visit The Goldstar Cafe and takeaway, where you will also find that they provide children's meals.  Others you can also visit and who also provide lovely food and drink include: The Mulberry Tree Restaurant and B&B – The White Lodge Pub and Restaurant both of whom are known for great food, welcoming atmosphere and good service.
Peter Beales Roses of Attleborough are the world renowned gardens and of course everything you want to know about roses and also has the Rosarium cafe for snacks and lunches.  Banham Zoo is not far for the excitement of the Zoo and all its animals.  Attleborough town is also close to the Snetterton Race Track, where GT, F3, Club Car, Club Bikes, Ferrari, Historic Cars, Superbikes, Aston Martin, 2CV and Vintage vehicles race throughout the year.
Attleborough is the ideal location to base from and explore Norfolk.  For places to stay in and near Attleborough you can have a Hotel at Sherbourne House which also is a wonderful wedding venue and The Breckland Lodge and where both hotels have restaurants and come highly recommended.  For a quaint bed and breakfast there's The Old Keepers House set in lovely surroundings.  For those who prefer to be self catering there's the lovely cottage at The Bakehouse Great Ellingham set in breathtaking scenery.  For Glamping, camping, caravanning and also a wonderful wedding location there is the Applewood Countryside Holidays Banham which is not from from Attleborough and is set in countryside that is an attraction in itself.
History
The History of Attleborough
Archaeological records show that there has been human activity in and around Attleborough since at least the stone age. Finds from the Middle Palaeolithic, through Neolithic, Bronze Age, Iron Age and Roman periods prove that this has always been a popular area to live since man first walked over the earth in East Anglia.
Archaeological finds supported by documentary evidence in the Doomsday Book prove there was a settlement here in the Saxon period. When the Normans arrived the town soon grew and by 1086 there was a mill, fishery and farms with pigs, cattle, goats and
Sheep. Although there are Saxon foundations, much of the present church shows that there was a substantial Norman building here.
The town developed during the early medieval period and the right to hold a Thursday market was granted in 1226 by King Henry III, with Queen's Square being the Medieval Market Place.
As was common in the days when many buildings were built of wood and covered in thatch, Attleborough suffered a fire which burned much of the town in 1559. That's one of the reasons that there are few buildings before that date in the town.